If you need to be away for a night or more, our Overnight Pet Sitting service can provide you and your pet with extra security and peace of mind. We come to your home so your pet's routine is never changed and they can just relax.
This exclusive service offers all the same benefits as our regular Pet Sitting service but with the added perk of an overnight sleeping buddy. Your dog or cat will enjoy the company of a professional pet sitter for 10-12 hours and you'll enjoy the security of knowing your home is occupied while you're gone.
Overnight Pet Sitting is great for:
Pets who get anxious or lonely when by themselves for long stretches.
Pet parents who are uncomfortable leaving their pets alone at night.
Special needs or senior pets.
Puppies who need more frequent potty breaks.
Owners who feel more secure with their home occupied overnight.
Overnight Pet Sitting Rates: $99/night
** holidays $25 per day surcharge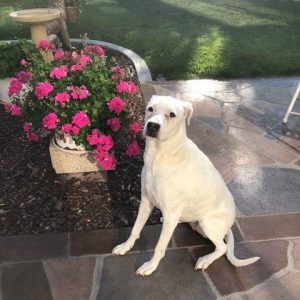 "While keeping my dog company for almost two weeks, Marilyn from OC Pet Companions, rescued many items in my garage after my 50-gallon hot water tank spewed its contents in my garage on a 102 degree afternoon. YIKES
She had the presence of mind to get my neighbor to help her. Then she called my son who came over, took photos, and called his plumber.
Within two days of returning home I had a new hot water system, the wet mess was either thrown out or was drying out, and I was able to call my insurance company for repairs and replacements.
Maybe OC Pet Companions could advertise "Home" companions, too. This service went way beyond pet sitting. I am sooooooo very grateful." Karen L., Laguna Niguel, CA